Jackie Craven writes poetry and fiction for literary journals, and covers architecture and travel topics for various publications.  She also fixes up old houses and rents apartments to interesting people who feed her muse.
Literary Writing

Jackie Craven has work published or forthcoming in The Asheville Poetry Review, Chautauqua, The Fourth River, Mid-American Review, New Ohio Review, Nimrod International Journal, Pembroke Magazine, Quiddity, Salamander, Stone Canoe Journal, Water~Stone Review, and other journals. A chapbook of surrealist flash fictions is forthcoming from Omnidawn Publishers. (See Jackie's publications list.) She has also written essays for a variety of magazines and newspapers, including the Albany Times Union, Albany's Capital magazine, the Asbury Park Press, the Cleveland Plain Dealer, and the Hartford Courant.
Travel & Architecture Writing
Jackie Craven is the author of The Healthy Home and The Stress-Free Home, published by Rockport Publishers, reissued by Quarry Books, and translated into several languages.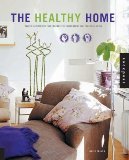 A long-standing member of  the North American Travel Journalists Association (NATJA), Jackie has published travel articles and photos in major newspapers such as the Providence Sunday Journal, the Rocky Mountain News, the San Antonio Express-News, the Fort Worth Star-Telegram, the Nashua Telegraph, the Boston Herald, the Springfield Sunday Republican, the Spokane Spokesman-Review, the Tacoma News Tribune, the Torrance Daily Breeze, the Toronto Sun, and the Toronto Globe & Mail.  (Read archived samples at DistantDwellings.com.)
Since 1999, Jackie Craven has contributed to About.com, a leading online resource reaching over 85 million unique visitors each month. (Learn more about About.com.) Her weekly features cover architecture, historic landmarks, cultural destinations, and home design. (View Jackie Craven's writing at About.com.)
Articles and columns about home design and improvements have also appeared in House & Garden magazine, Realtor Magazine, Old-House Journal, Country Victorian, Yankee Homes, Whittle Special Reports, and other magazines.
Academic Life

Jackie graduated from Virginia Commonwealth University and earned a Doctor of Arts in English from the University of New York at Albany. She's received fellowships from the New York State Writers Institute and other workshop programs, and has held writing residencies at several arts colonies. Her teaching background includes stints as a high school reading specialist, a distance learning instructor, and an English instructor for the State University of New York at Albany, Russell Sage, Schenectady County Community College, and Hudson Valley Community College.
Old-House Renovations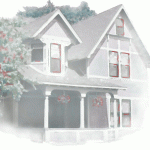 Jackie became fascinated by 19th century architecture when she purchased her first Victorian house in 1984. Over the years, she renovated several old buildings on her street and established a rental business specializing in attractive apartments in historic neighborhoods.  She was twice awarded by the Schenectady, NY Heritage Foundation.
She now lives in a  turn-of-the-century cottage and serves on the Schenectady Historic Commission.
More About Jackie Craven

Websites & Blogs

Connect With Jackie Craven

Or, send an email