According to legends, Nimrod was a Biblical king, great-grandson of Noah, builder of the Tower of Babel, a fearless hunter, and a rebel. Dante gave the name to a giant in his Inferno, and Ernest Shackleton navigated to Antarctica in a ship called Nimrod.
In modern times, the name has been assumed by an array of characters from comedic to bizarre (ie: a robot mutant-hunter in the Marvel Comics' Uncanny X-Men series). But, the best Nimrod is the one born 60 years ago in Tulsa, Oklahoma.
[read more below]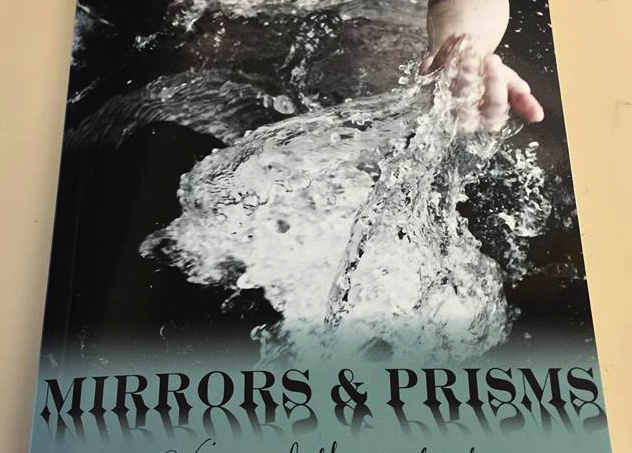 About Nimrod
Founded at the University of Tulsa in 1956, Nimrod International Journal is one of America's oldest literary magazines. Like Shackleton's ship, the semi-annual is on a mission to seek and discover new writers and new work. Unknowns gain attention by appearing in Nimrod alongside big-name writers. After Nimrod published S.E. Hinton's "Rumblefish," the story became a beloved novel and film. The first chapter of Sue Monk Kidd's bestseller, The Secret Life of Bees, first appeared as a story in Nimrod. Early in their careers, Linda Pastan, William Stafford, Mahmud Darwish, and Mark Strand also found a home in Nimrod.
60 Years of Inspiration
Contributors can rightfully feel they've joined a stable, enduring, and supportive family of more than 30 editors, nearly half of whom have devoted decades to the journal. Senior Advisory Editor Francine Ringold has edited and championed Nimrod International Journal for more than 47 years. Moreover, the broader literary world is enriched through Nimrod-sponsored workshops, conferences, and community outreach programs.
Mirrors & Prisms
I was honored to be included in the journal's fall 2014 issue. This year, I'm returning with three new poems in Nimrod's spring 2016 "Mirrors & Prisms" issue. May the journal enjoy a spectacular 60th year, with many more to come.
Order or subscribe: Nimrod International Journal
Learn more about Nimrod in this 2008 interview with Francine Ringold: Winning Writers