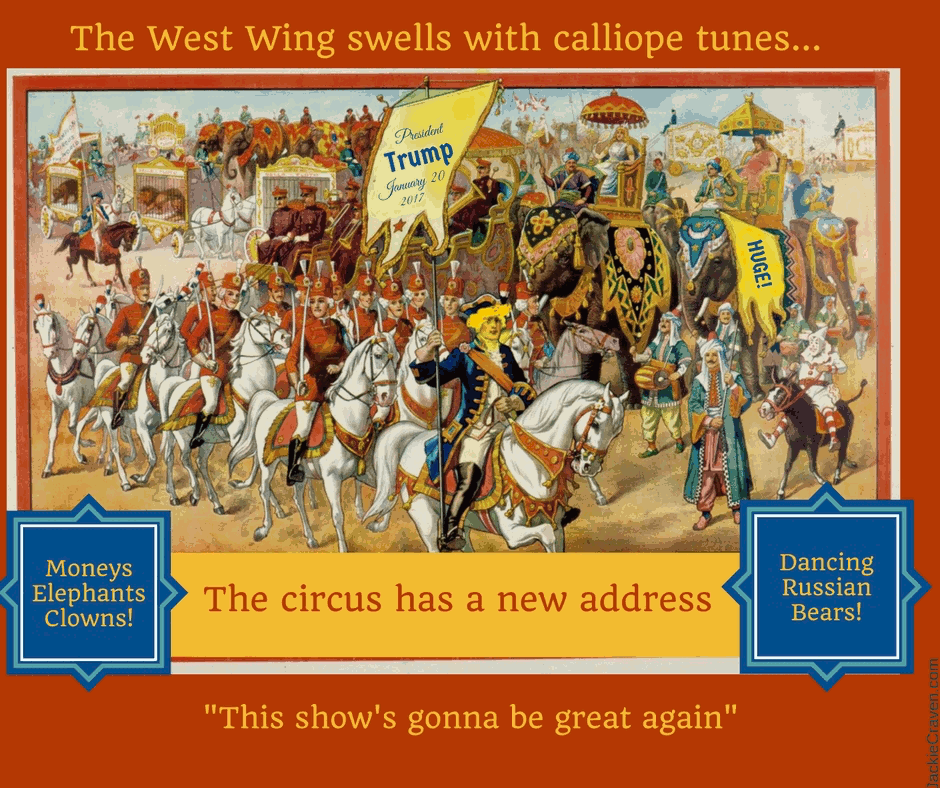 The day before the presidential inauguration, I learned that Ringling Bros. and Barnum & Bailey planned to fold their tents. No more traveling acrobats and animal acts. Where would the performers go? I envisioned a circus parading cross-country to WashingtonDC.
Nursing my sorrow over this year's election results, I had a bit of fun tweaking an old circus advertisement. I wrote a companion poem and edited another poem that also seem to reflect my post-election angst.
The mock advertisement and animal-themed poems found a home in the #NotMyPresident series at Heavy Feather Review.  Find them here.
For writers seeking outlets for their election year woes, here's a list  > Publish Your Protests