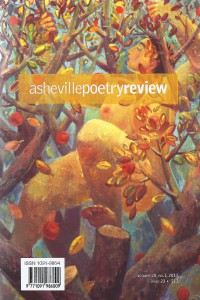 Kudos to Asheville Poetry Review for a knockout issue 23. Included are…
… and moi!
The journal also includes translated works by the renown Spanish poet Federico García Lorca, Italian poet Margherita Guidacci, and so much more.
Find Asheville Poetry Review in bookstores, or order it online. Check out my poem I Heard a River Downstairs on page 129.