"Seconds smolder in dusty corners / muffled minutes strain and flutter…" Bohemia Journal shatters time.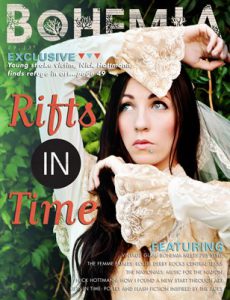 Here's a different sort of magazine with lush, full color photos and a startling mix of content, from literary to pop culture.
Excited to see my poem When Time Turns Digital in the September 2013 issue.
Find it here: Bohemia Journal