Architecture columns from Realtor Magazine Online, a digital publication of the National Association of Realtors®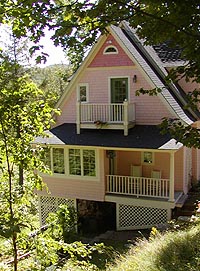 The Power of Palladio
Andrea Palladio is to architecture what Julia Child is to cooking. He borrowed ideas from the past, added his own insights, and created a straightforward approach to design that builders anywhere could follow. Let this 16th century arcitect help you close the deal.
Houses That Say Olé
The mingled influences of Spanish colonists, British settlers, and Native Americans gave birth to an array of styles, including Mission, Monterey, Pueblo, and Spanish Colonial. Learn how to spot features of Spanish-inspired architecture.
Understanding French Accents
Learn to recognize the various French-inspired styles, including Provincial, Normandy, Second Empire, and French Eclectic.
Recognizing 'Artsy' Houses
Art Nouveau, Art Deco, and Art Moderne. Although the names are similar,
each "artsy" style has a distinct look and feel. Learn how
to highlight their features to tempt potential buyers.
Victorian Character
When a buyer says, "I'm looking for a Victorian," what does
she mean? After all, Victorian homes come in many styles. Learn to distinguish
the Gothic from the Queen Anne and other varieties.
The American Foursquare
These practical homes may be square, but they aren't dull. Here's a look at the many faces of the popular housing style known as the American Foursquare.
Mail-Order Magic
Older homes from catalog companies are selling like hotcakes today. How can you tell if your new listing came in the mail?
Cashing in on Colonials
Inspired by the houses of early settlers, colonial architecture expresses
the American ideal of home.
Floor Plans for the Future
Today's homebuyers want floor plans that will evolve with their changing
lifestyles. Open living spaces, abundant storage, seamless universal
design, and specialty rooms are just a few of the trends that are enticing
new-home buyers.
Roofs Tell the Story
Whether flat or steeply pitched, a roof's shape suggests the personality
of a house and provides important clues to its architectural style.
Window Watching
Help your prospective buyers see windows in a new light by sharing these
historical factoids about windows.
Know the Style, Sell the House
When you describe the architecture of your listings, you help buyers
appreciate their value. Begin with this simple checklist.
How to Market a Unique Home
The very qualities that make a property peculiar can become its strongest
selling point. Real estate practitioners share lessons they've learned
from their most unusual listings.
Selected articles from ThoughtCo.com
American Home Styles, 1600s to Today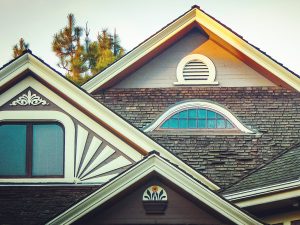 The American Cape Cod House Style
American Homes of the Victorian Era
Colonial American House Styles
Picturesque Italianate Architecture
Spanish Style Homes in the New World