Built at the turn of the century, this cozy Victorian remained well-preserved for more than fifty years. The photograph below was taken in about 1940.  The green and white color scheme reflects the fashion at that time.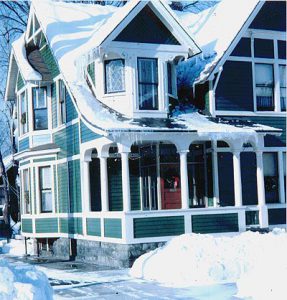 By the 1980s, the house had fallen into disrepair. Rather than repaint, the owner installed vinyl siding. The stickwork and patterned shingles were covered; the scrollwork and trusses were removed.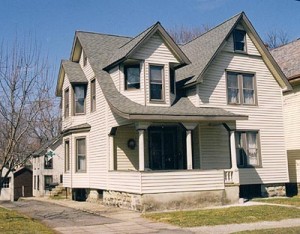 In 2001, we began to strip off the vinyl. The Styrofoam backing underneath was infested with carpenter ants.
When the workers removed the Styrofoam, they discovered the clapboard, decorative shingles, and much of the original detailing still intact.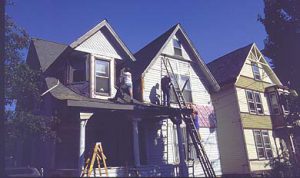 By the following spring, the house was complete. Using the old photo as a guide, carpenter Mike Linnard recreated the scrollwork and brackets. After a thorough sanding, painter Bob Ertelt finished the house with an earthy palette of moss green, cream, and burgundy.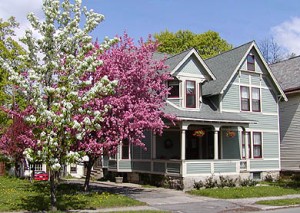 Vinyl Siding: Builders love it, historians loathe it, and some doctors say it causes cancer. Who do you believe? Here's the scoop.
For every argument against vinyl siding, a happy homeowner or building contractor will sing its praises. What's your view on vinyl? Post your comments below.